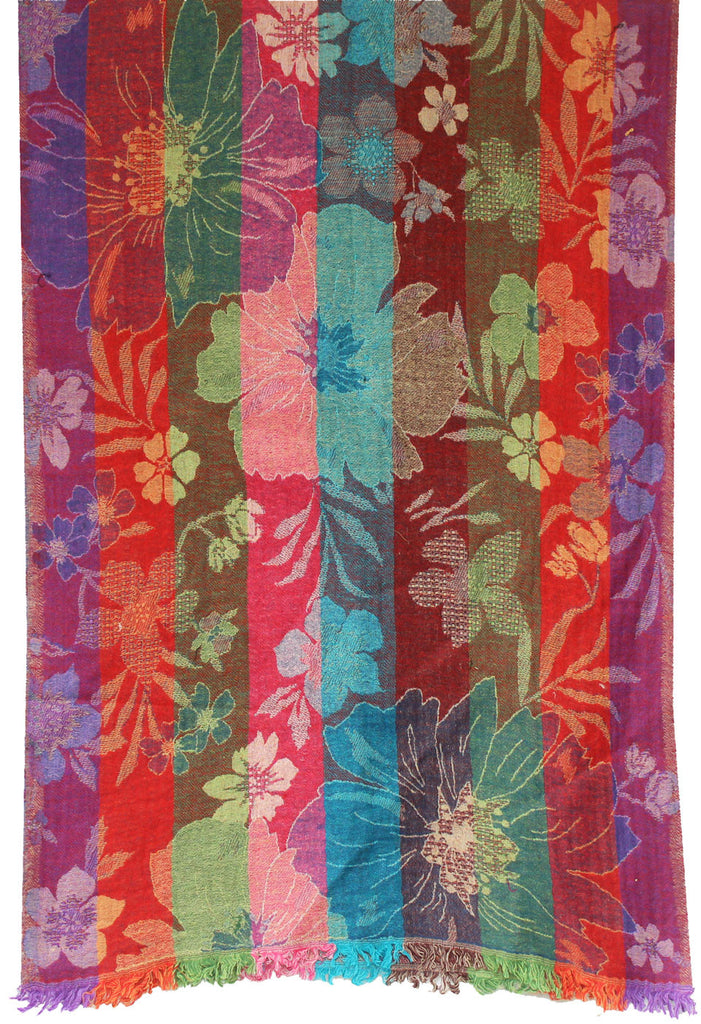 Womens Paisley Wool Shawl Wrap Gift India Clothes (76 x 26 inches)
* 100% Wool, reversible
*Size: 76 inches x 26 inches
* All purpose women clothing accessory, great gift item for all occassions.
* Created by handloom weavers of Kashmir, North India.
* Dry Clean Only.

Jamawar shawl scarf in pure wool created by handloom weavers of Kashmir in North India, elegant clothing accessory for women. The design is woven into pure soft wool fabric in earthy colors and can be worn both sides. These can also be used as luxurious blanket throw. These Indian shawls are popular gift for women. .
Shipping & Return
Shipping Policy
We currently offer FREE SHIPPING on all orders above $35. With free shipping, your order will be delivered 5-8 business days after all of your items are available to ship
Most of our fast selling products are kept in the local fulfillment center of Amazon. Orders containing those products are fulfilled by Amazon, usually delivered within 2 to 5 working days.
WE ARE COMMITTED TO DELIVERING YOUR ORDER ACCURATELY, IN GOOD CONDITION, AND ALWAYS ON TIME.
If you believe that the product is not in good condition, or if the packaging is tampered with or damaged, before accepting delivery of the goods, please refuse to take delivery of the package, and call our Customer Care or at contact@mapleclothing.com, mentioning your order reference number. We shall make our best efforts to ensure that a replacement delivery is made to you at the earliest.
Return Policy
Our products are 100% guaranteed.
Whether you are buying for yourself, or as a gift, you can buy from us with confidence, knowing that we want you to be delighted with any product you purchase.
We believe that our products meet the highest standards, therefore if you discover that the products have any defects (or is broken or damaged), please feel free to return your un-used merchandise in its original packaging risk-free within 15 days of receiving your shipment. We will provide you with your choice of a product exchange or a full refund. However, we cannot accept the return of used items, as there are health concerns involved.
Shipping/postage, and/or customs fees cannot be refunded.
Please contact us at info@mapleclothing.com before returning any merchandise.